Books
Published October 2009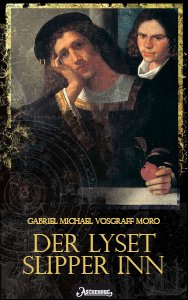 Venice, 1524: The nobleman and anti-Semite Don Gabriel Moro is sentenced to death for sodomy and decapitated. Two years later, Don Gabriel's man servant, the dwarf Tadzio, spends his last days writing his master's story. Why did he betray his beloved master? And who is the silent stranger waiting for him to die?
Loosely based on the real story of Don Gabriel Moro, Where the Light Enters is a novel about the relationship between a powerful nobleman and his servant, about lust, jealousy and ill-fated love. The book also deals with the circumstances that led to the creation of the world's first Jewish ghetto in 1516 and the burgeoning scientific experimenting during the same period that would eventually change the Western world view.
(From Aschehoug Agency's web page)
"A literary breakthrough for Moro, with the potential to become an international bestseller. (…) Everything falls into place in a historical novel about the persecution of jews, murder, syphilis and sodomy, hatred and love. (…) In addition to having written a page turner, Moro displays an impressive insight into the history of ideas. (…) Thomas Mann's Doktor Faustus and Tadzio from Death in Venice are obvious references, in a novel which fully equals the many bestselling historical novels in recent years." (Dagbladet)
"Dan Brown and Khaled Hosseini can take a hike. Gabriel Michael Vosgraff Moro is a young author to have expectations of. (…) [The novel] combines the traditional composition of fairy tales, where page turner devices are at play, with the open ending of the modern novel. One has every reason to praise Moro for a brilliant piece of work. Where the Light Enters holds all the qualities necessary to become his literary breakthrough." (Klassekampen)
"Successful double dealing … professionally written and clearly on an international level, this is an unusually good candidate for translation into other languages … a very safe choice for a christmas gift." (Dagens Næringsliv)
"One of this autumn's surprises! A 28 year old Norwegian author embarks upon a dangerous project by placing his gripping tale of eroticism, love and conflicting ideas in 16th century Venice. He sees it through with elegance and grace." (Sverre Mørkhagen, Dagbladet)
"an impressive piece of work (…) This is an abundant, entertaing and well written novel." (Stavanger Aftenblad)
Coming soon! 2012
The Unusual Suspects — interviews
(working title)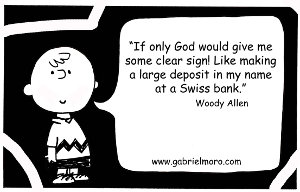 Orhan Pamuk, Joyce Carol Oates, Dave Eggers, Miranda July, Jonathan Safran Foer + + +
Previously published books
Autobahn, novel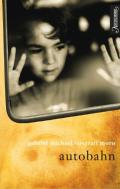 It is the summer of 1989 and a car is motoring down the autobahns from Norway to Austria. Inside the car are an eight-year-old boy and his family. Through the car window the boy catches sight of a trailer full of pigs on their way to the slaughterhouse, and he is shocked by the sight.
The memories from the autobahn continue to haunt the protagonist through adulthood. Although he hopes that he can come to terms with the past and the world he is doomed to live in, as a protest – and in despair that everything could have been different – he goes on a mental journey to save what he can before it is too late.
Autobahn is an exciting, unusually intense novel with a very individual narrator's voice.
First published: 2005, Aschehoug Fiction
365 days with Ludwig Wittgenstein, nonfiction
Visit: http://www.solumforlag.no/index.php?page=10&authorid=450
For questions concerning translation rights, please contact Hagen Agency at www.hagenagency.no